Listography – Top Five Songs I Grew Up With #listography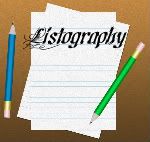 It's Listography time and boy its a good one!  I love music and spend every evening listening to various songs rather than staring blankly at the television.  It's always been a huge part of my life and I was bought up listening to everything from Johnny Cash to Black Sabbath.  Here are the top five songs that I grew up with.
Johnny Cash – A Boy Named Sue
I remember car journeys when I can't have been any older than 5 where we would beg my dad to put the Johnny Cash cassette in and fast forward to track 3.  My brother and I knew the words and would be singing along in the back of the car trying desperately to guess what the dubbed word at the end was!
New Kids on the Block – Step by Step
My first boy band.  I loved them and Step by Step was the first album cassette that I owned.  I had a NKOTB baseball cap and everything!
Take That – Everything Changes
I was the biggest Take That fan imaginable.  My walls were covered in their posters, I had the bedding, I had the dolls.  I cried when Robbie Williams left and was utterly heartbroken when they split up and cried myself to sleep, aged 9, after my brother had cruelly laughed when he told me the news.  The broken heart is still there today and I have boycotted them since they reformed.  The bar stewards.
Oasis – Wonderwall
Because quite frankly it's brilliant.  Even after 17 years it gives me goosebumps every time I listen to it.
Green Day – Good Riddance
Ah the teenage years.  I spent most of them just trying to fit in but always always turned to Green Day when I was feeling down.  I saw them live at Reading festival and at Brixton Academy they were AMAZING.  To this day they are still one of my favourite bands.
Tags: kate takes 5, listography, top 5 songs