Listography – 5 Things I Did This Summer
For my first ever Listography, Reluctant Housedad set the theme 5 Things I want to do this Summer.  With the Summer coming to an end he has set the theme 5 Things I did this Summer to see just how well we stuck to our original list!
1.  Spud joined Huggies for the Potty Training Challenge and their film shoot.
2. We spent 4 weeks in Reading with Nana and Pops.
3.  We had a lot of great days out and Spud went to Lollibop, his first festival.
4. I got drunk for the first time in at least 3 years and tried to walk off with the newest pink member of the family  (I am not big and not clever!)
5. I taught Spike how to say "Mama" and how to wave!
We didn't achieve a lot but we had a brilliant time!  I can't wait for Spud to go back to Creche for some routine and normality!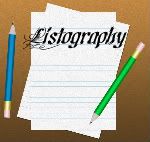 Tags: huggies, kate takes 5, listography, lollibop, potty training challenge, spike speaks