It's a lovely chilled theme this week for Listography – Thanks Kate!
We have had a pretty quiet few weeks due to potty training Spud so I have chosen 5 simple photos to symbolise "Last Week"
1.  We received both of our tester pushchairs.  The Mamas and Papas Urbo for MumPanel and the Maxi Cosi Elea for Pushchair Trader.
2.  After a lot of bed time problems including refusing to stay in bed we have embarked on "Operation No Nap!"
3.  To encourage Spud's letters and numbers I found these posters on offer in Morrisons.  Spike was more impressed than Spud.
4. Project Playroom – "The Twist"
5.  We discovered and encouraged the boys "Meercat Manor" obsession!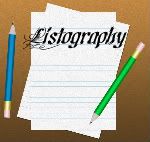 Tags: Hands Full, kate takes 5, last week, listography