Listography – 5 Things I want to do this Summer
Welcome to our first 'Listography!'
This week Katetakes5 is sorting out the new Netmums Bloggers Network (check it out it's great!) so Keith at the Chronicles of a Reluctant Housedad has stepped in!
1. Save some money.
Well I'm starting with the most difficult task! Spud won't have Creche 3 times a week as they break up for Summer so theoretically we will be spending more money, even if it's just on fuel! I am determined to start saving some money, having no proper savings is our biggest downfall. Every time we start and get a nice sum for a rainy day, something happens. Be it the car needing a new part, our bed breaking or just a 'skint' month something always eats our money!
2. Potty Train Spud.
We have dabbled with potty training for about a year. At Easter I did start but gave up after the first day because he kept getting frustrated every time i asked him if he wanted to go for a wee. I have used Creche as an excuse not to start it and in the holidays I no longer have it as an excuse so WILL get him out of nappies!
3. Take both boys swimming regularly.
Last Summer i started taking Spud weekly and he loved it. We moved house and I never got around to taking him and then Spike was born which was yet another obstacle in my way. I have said for about a month that we both will take them on one of Hubby's days off so it's definitely on my 'to do' list!
4. Go to the Beach.
We live in a Seaside town so it makes sense to go to the Beach right?!
5. Sort out the baby stuff.
The pile of baby paraphenalia and too small clothes just keeps growing. I really don't want to sort it out because the Hubby wants me to sell it rather than keep it where as I see that as a sign of defeat about baby number 3! I haven't even told him that I want to keep the infant car seat that came with our new pram 'just in case!'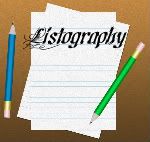 Tags: beach, listography, potty train, summer, swimming